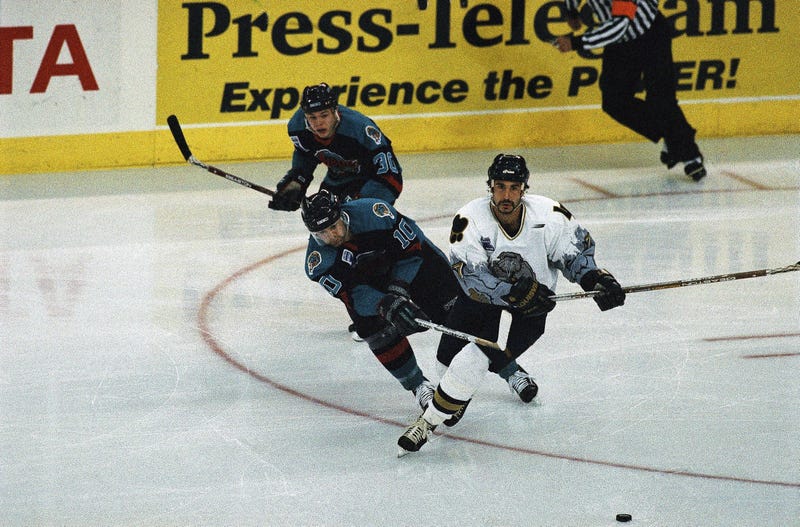 Our friend Justin Hyde at Motoramic notes an important date in history: Twenty years ago today, the Neon twins debuted. But while I also think of the confusing Plymouth/Dodge branding, I'm also reminded of the Detroit Neon, a local indoor soccer team sponsored by Chrysler.
I was 10 years old when the Detroit Neon and the Detroit Vipers, a hockey team, made their respective debuts, but to me it was the earliest example of blatant product placement, predating things like Comerica Park and Ford Field. The Detroit Neon's logo was the same badge as the actual cars. While the Detroit Vipers' connection was far more subtle, it was another Chrysler-sponsored team that took its name from a then-new product: the Dodge Viper.
Both the Neon and the Viper would outlive their team counterparts and you can still see them on the road today, but memories of those teams are fading. Sure, we have four pro sports teams and a decent soccer team, but a quick trip down memory lane won't hurt.