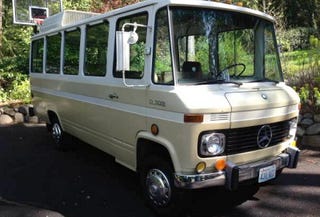 Oh sure, you could have a modern Sprinter, but what you really want is today's Nice Price or Crack Pipe classic MB people hauler. That being the case, hopefully its price won't mean hauling too much cash out of the bank.
What do you think, when modding a car is it better two start out with a lackluster base and shock everyone by making it actually acceptable, or to start out with a great car and try to make it even better?
The builder of yesterday's Honda K24-swapped 2006 Lotus Elise took the latter path, and while it's a noble effort, the consensus was that the stock car is good enough to make this one's mods seem superfluous. At nearly forty grand, its price was also viewed as excessive and it came away with a 65% Crack Pipe loss.