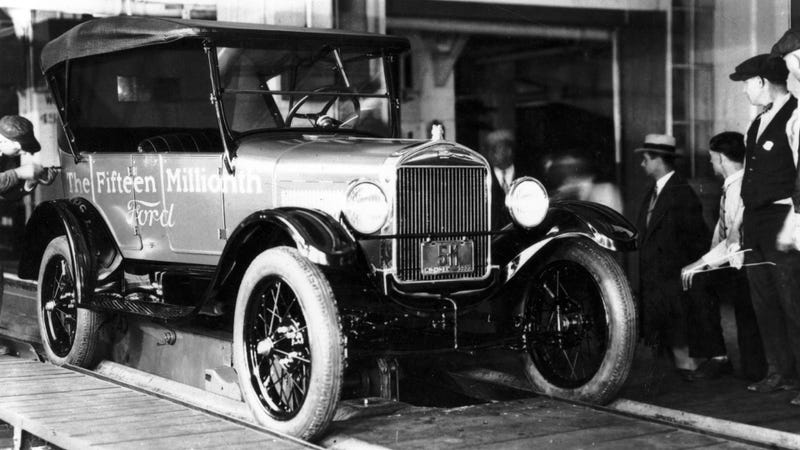 Last Sunday was the 132th birthday of József Galamb, the Hungarian engineer who became the chief designer of the first mass produced car in the world, the Ford Model T. My mom sent a message that I should write about him, but I told her I was sure everybody knew his story already.
Then I searched his name here, only to get zero hits. It's time to change that.
We like to brag about how Hungarians invented everything that matters, and while that isn't necessarily true, Hungary's genius/population ratio is still better than a dragster's power-to-weight figure. To name just a few, Hungarians gave the world the discovery of vitamin C, the ballpoint pen, electric motor, safety matches, the transformer, electron microscopes, Holography, nuclear chain reaction and the hydrogen bomb, cathode ray tubes, and this is just the tip of the Rubik's Cube.
But while we have every right to be proud of these fellow Hungarians, let's not forget that most of the time, it was America's welcoming hug and support that made it possible for them to reach their full potential. And so it was the case with József Galamb and Jenő Farkas, two engineers working for Henry Ford on his most influential model of them all, and many more.
Galamb was born in Makó, a small town famous for its high quality onions. But he wasn't interested in agriculture, and got lucky as his brother was a lawyer, so the family could afford his education. After receiving his diploma in mechanical engineering at the Budapest Industrial Technology Engineering Course, he practiced locksmithing, well-drilling and metal casting. His first job was at the Steel Works in Diósgyőr (just like many of my ancestor's), where he worked as a draftsman. After his military service in the navy, Galamb won a postgraduate scholarship to Germany, where he ended up at Adler assembling engines.