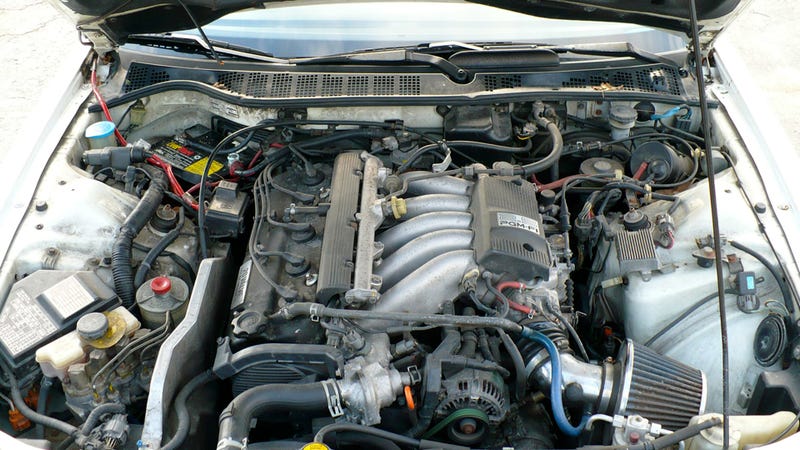 Welcome to Forgotten Cars, where we highlight fascinating cars and engines that are obscure, unrecognized and lost to the passage of time.
Even if you're not a diehard Honda person, you probably are at least a little familiar with their family of engines. You likely know the legendary B-series four-cylinder motors from the Civic and Integra, or its replacement, the K-series, or even the F-series from the S2000 and other cars.
But unless you owned a very particular Acura in the 1990s, work at a Honda repair shop, or are some kind of hardcore Honda fan, you may not know about the G-series. That was their family of not-very-well-known five-cylinder engines.
Wait, Honda made a five-cylinder engine? They did for a few years. Coming in either the 2.0-liter G20A or 2.5-liter G25A, the motor only saw duty on a handful of sedans in the 80s and 90s, during that era when Japan was flush with cash and car companies were diversifying their lineups like there was no tomorrow.