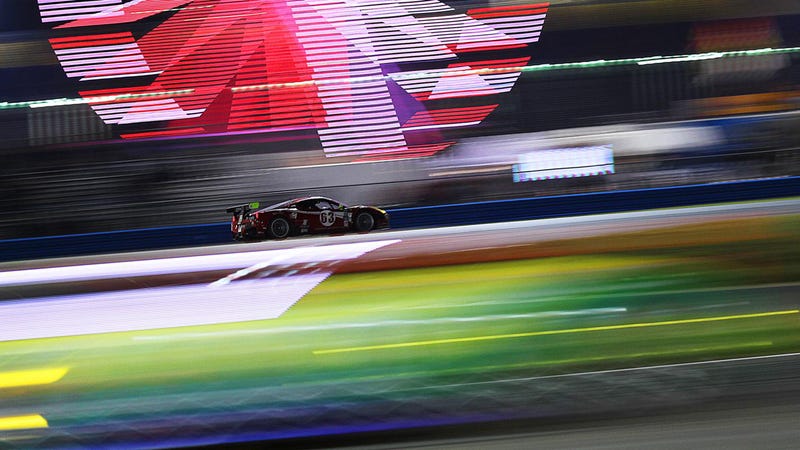 The 2013 sports car racing season got its start on the banking, looping through Daytona and its mist for 24 hours. Here is your ridiculously stunning über gallery.
These pictures come to us from Trevor Andrusko and Track9 Media. We love his shots every time he covers Grand-Am or ALMS for us, but we're particularly happy with this set. He sent us over 50 pictures and narrowing them down to just over 30 was a real challenge.
He had a good subject to work with. The race was tough on its cars, knocking out all of our diesel-wonderful Mazdas, tearing the front of the Magnus Porsche like an old band aid, and causing at least one high speed blowout.