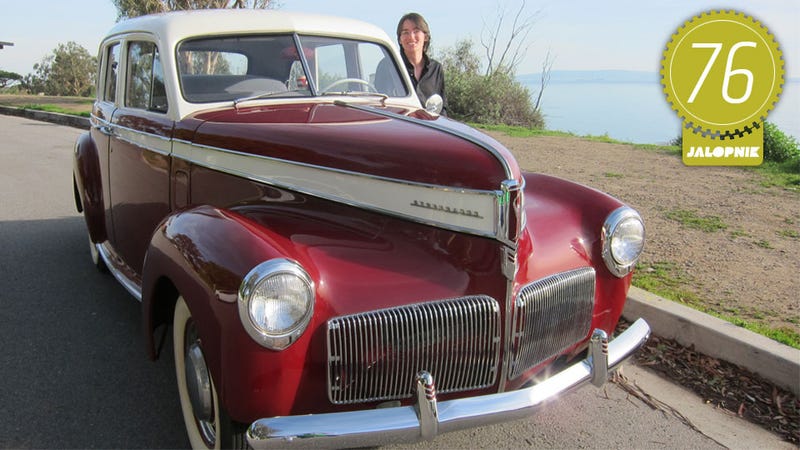 Remember the car you had at 16? I remember mine. A Wrigley's-gum beige 1968 VW Beetle I saved up $600 to buy when I was 15, then waited and stared at every day until I turned 16 and could actually drive it. Of course, it was wrecked within a year or so, because that's what usually happens to cars owned by 16 year old idiots.
But take the idiot out of the equation and add in a shockingly generous and thoughtful grandfather, and I think you'll end up with something closer to what we have here.
This is Kevin Boesky's 1941 Studebaker Champion. Kevin is 17.
Kevin is very likely the only human under 20 years old in the known universe to be the proud owner of a 1941 Studebaker. Well, maybe there's some kid in Cuba with one, but that one's likely half Lada parts by now. Kevin was given the car by his grandfather, who had the same year and model Studebaker as his first car. Kevin and his father had been looking for a car for Kevin, when his grandfather surprised him with the Studebaker, because, apparently, Kevin's grandfather is serious about being the best grandfather I'd ever heard of.