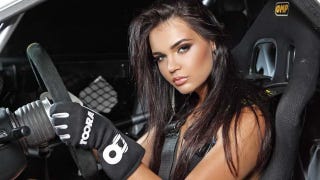 If you didn't know already, Inessa Tushkanova is a professional rally driver who likes to get naked in front of cameras. Yes, this is the best thing to happen to you in your life.
Wait, a rally driver who poses for Playboy?
Yes.
Naked.
Yes.
Do all of my dreams come true now, or just this one?
Just this one, unfortunately.
Wait, aren't I not supposed to objectify women in motorsports?
We said in our piece "How to Inspire More Women to Become Gearheads" that the media should "cover successful women in motorsports, not just attractive ones." Well, we're not exclusively covering attractive ones.