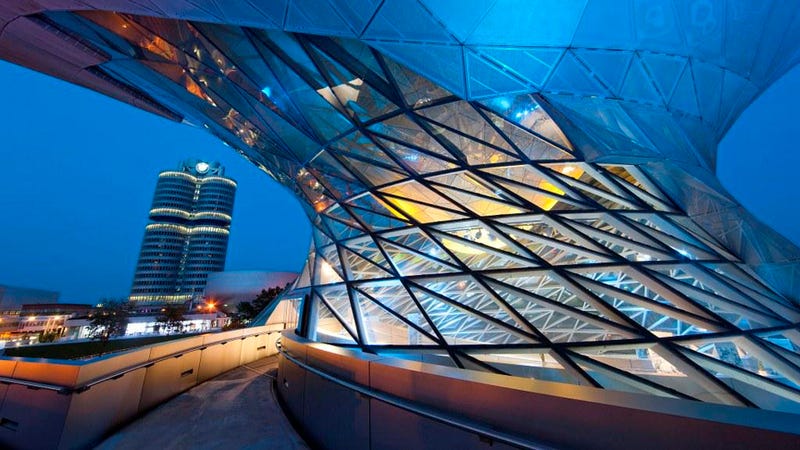 BMW Welt is something between a museum, a factory tour, and an amusement park. Now several Detroit businessmen think Motor City should have something like it.
The three businessmen are Dan Gilbert, Bill Ford, and Roger Penske, reports the Detroit Free Press. Bill Ford you know as the executive chairman of Ford, and Penske you know as the owner of 326 auto dealerships and more racing teams than we can count. Gilbert, the chairman of Quicken Loans and owner of the Cleveland Cavaliers, is the man behind the as-yet-undeveloped proposal.
Gilbert believes Detroit needs something like the famous BMW-Welt or Mercedes World. These German centers offer full attractions to many visitors, showing off the high-tech ballet of their assembly lines and putting absolutely gorgeous classic cars on display, all in stunning pieces of architecture. The Mercedes World outside of London even offers test drives of supercars and off roaders to adults and under-16 kids.