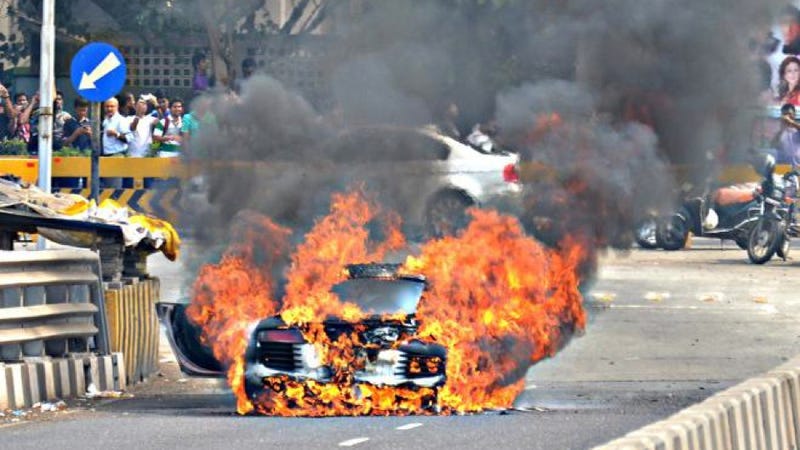 Another weekend, another supercar fire.
This one involves an Audi R8 that was apparently immolated on its way to the Parx Supercar Show in Mumbai, India on Saturday. It happened on the city's Bandra-Worli Sea Link bridge in the middle of the day, backing up traffic for hours, according to news reports.
The R8 — a car known to be slightly less fire-prone than other supercars, although it has its moments — had two occupants at the time, according to this account on Demotix. Both escaped in time and were unharmed.