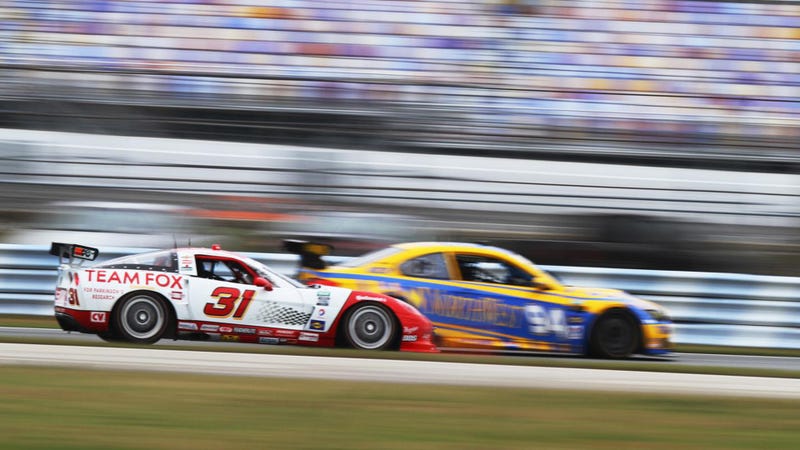 Tomorrow at 3:30 PM EST, the second biggest international endurance racing event of the year begins. For 24 hours teams will fight for every position on every lap, in a full day sprint in and around the Daytona International Circuit.
Teams will face fields made up of active drivers from the IZOD IndyCar Series, the NASCAR Sprint Cup Series, the DTM, the FIA WEC and the Grand-Am Rolex Sports Car series. As well, they will fight their own eyelids to stay awake through a long 13-hour night. Three teams go home with fancy watches, while the other 54 teams get on a long flight back home to reflect on what went wrong.
It's not Le Mans, but it's the next best thing: the 51st annual Rolex 24 at Daytona, and for the first time, Jalopnik will allow you to follow it live. How do you track 57 teams? With this handy spotter's guide.
This is the last race under Grand-Am sanctioning, before they join with ALMS. The fields in DP and GT are arguably the strongest they've ever been. About a third of the full season DP field have swapped rides over the course of the 2012-2013 offseason, and it's given much needed refreshes to many of the major programs.