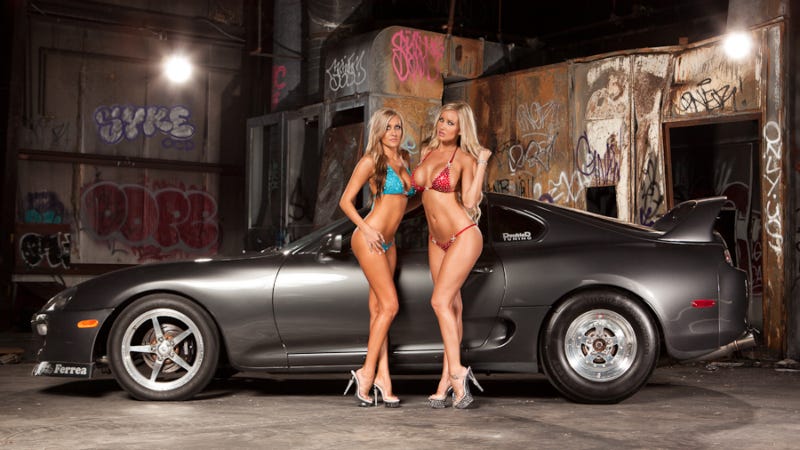 I'm pleased to report a happy ending to the tale of the 8-second Toyota Supra that was stolen from Florida swimsuit model and noted gearhead Jess Barton a few weeks ago.
Although the car was stripped, the parts have been recovered after police located a house filled with chopped car and motorcycle parts, including ones that were stolen from Barton's beloved Supra.
Jess' husband Darin reported on Supra Forums that detectives are in the process of arresting the alleged thieves responsible.
As we reported last week, the 1,200 horsepower Supra was stolen from Waterford, Florida sometime in early January. Barton, pictured above at right, is not just a pretty face — she's active in the tuner scene and spent eight years building her Supra into something Yahoo! Autos said was "one of the most powerful in the nation."