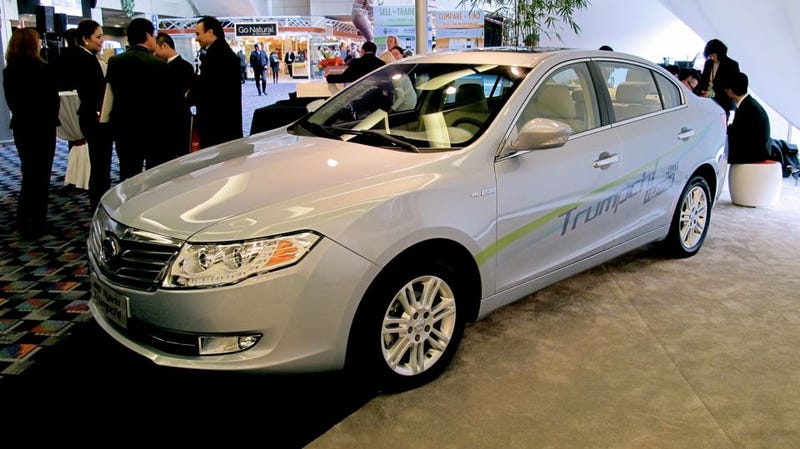 In feng shui, "Chi" is the universal energy field that surrounds each of us. "Trump" is a wealthy buffoon who, by all appearances, is the product of an intimate encounter between a Connecticut WASP and an errant Homo erectus. The "Trumpchi," is a car by Chinese automaker GAC. Got it? Not yet, you don't.
You see, the Trumpchi isn't your typical Chinese import cipher, seemingly rolled out of the mid-1980s into the Detroit Auto Show for our amusement and edification. It's a reworked Alfa Romeo 166. If your first response is "get the fuck out of here," you're right. And I will. Just as soon as I tell you about the Guangzhou Automotive Group Trumpchi Sedan. Did I mention it's based on an Italian car last sold in Italy in 2007?
What could possibly go wrong.
Remember this: Chinese carmakers have been reluctant to show their wares here in Detroit ever since The Great Leap Sideways, also known as the Hysterical Laughfest At Chinese Automakers' Expense Of 2006.