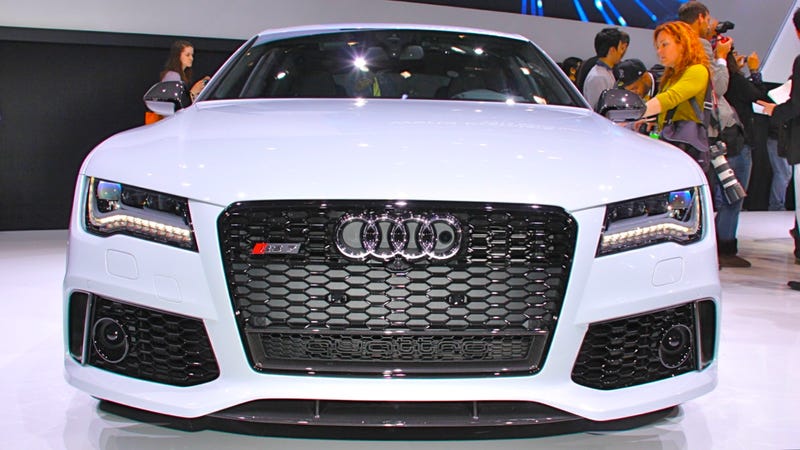 Audi just dropped the 2014 RS7 on us here at the Detroit Auto Show. I'm now trying to figure out how I can afford one.
In the last 20 minutes, I've considered befriending an older woman to leave me her fortune when she dies, robbing a K-Mart, and even becoming a man version of a lady of the night. But then I figured out just what I needed to do.
Audi, can I exchange a spleen or kidney for an RS7? Please?
For those who still foolishly believe they'll need their vestigial organs, allow me to explain. The RS7 is the ultra hot version of the A7 and S7 that are already prowling the streets. But unlike those cars, the RS7 has 560 HORSEPOWER AND 516 POUND FEET OF TORQUE from its 4.0 liter TFSI V8. All that power is fed through an eight-speed tiptronic. I wish they were using the S-Tronic that is in the 2014 R8, but I'll deal with it. It sounds like it's ZF's latest and greatest automatic. I'll let it pass.