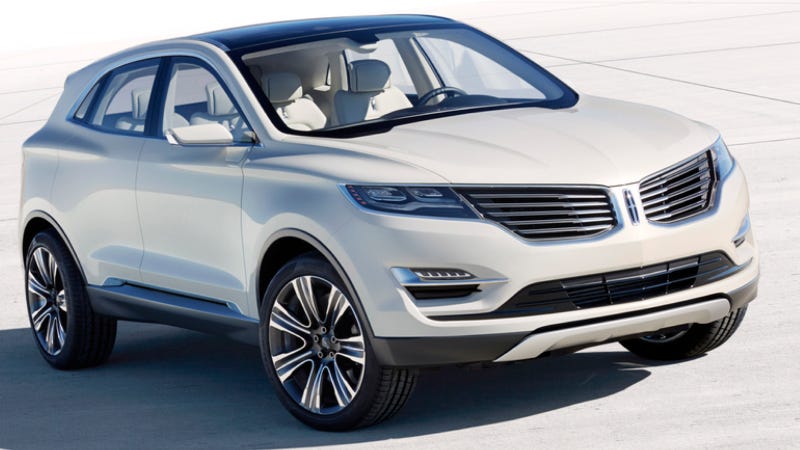 Our rollout of Detroit Auto Show reveals continues tonight with the Lincoln MKC Concept, which previews what is sure to be the brand's next small crossover SUV. (I needed to post this tonight because I know how passionate you all are about small crossover SUVs.)
But you know what? Maybe my eyes are tired from a long, hard day of traveling to Detroit, partying, and go-karting, but I think the concept actually doesn't look bad. Hell, I'd even go so far as to say it's pretty attractive.
We've ragged on Lincoln in recent months for all sorts of reasons, like putting ringer tires on their media cars, clinging to a goofy car naming strategy, lacking any decent product at their auto shows, and doing an asinine ad campaign with Jimmy Fallon.