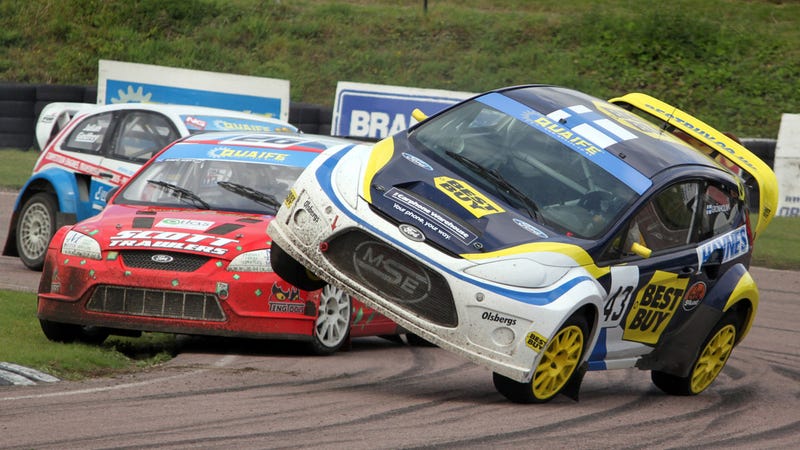 The car industry claims to be based on change. There's always a new model, a new brand, a new fastest car. At a certain point, you realize that some things never change.
Perhaps the car world is in a state of permanent revolution, but then they do say, plus ça change, plus c'est la meme chose.
Well, we don't really care that there's a new 'fastest car' or 'sexiest car' or 'coolest car' every few weeks. We don't mind that there's a 'breakthrough feature' or a 'mind-blowing design' every time a new car comes out. There are some constants that we love, and we hope that these things never change.
For instance, racing cars on dirt will always be amazing. Look at that picture up top, with Marcus Grönholm about to win a race going on two wheels. Who wants that to stop?