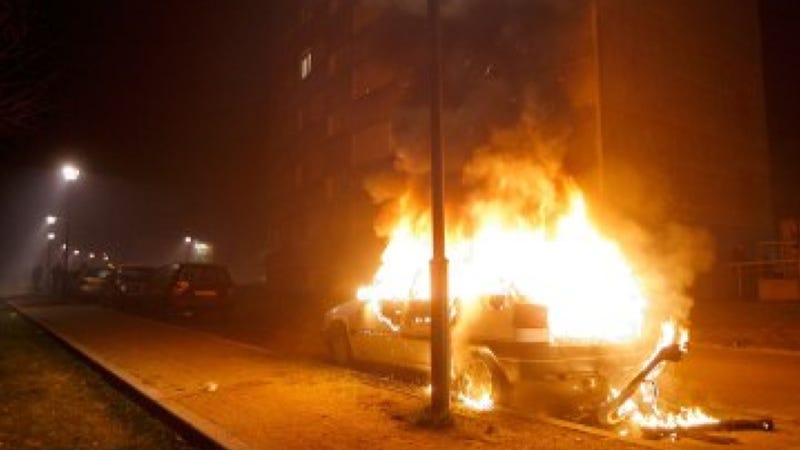 I unfortunately have never been to Paris, but if it's anything like New York, I can imagine it's a tough town to own a car in. You've got lots of traffic, narrow streets, scores of pedestrians, and parking that is both expensive and hard to find. The only difference is that in Paris, your car stands a good chance of getting torched on New Year's Eve.
Yes, that's right, our least favorite French New Year tradition was in full effect again this year, and stronger than ever, according to Time. Officials say 1,193 cars were burned between Dec. 31 and Jan. 1. Not just in Paris, either — only 209 of the fires took place there. In total, this is a 4 percent increase over the fires in 2009, the last time the French government released these figures.
Sadly, this is nothing new. We've been writing about it for years. I jokingly call it a "tradition," but that's exactly what it has become, unfortunately.