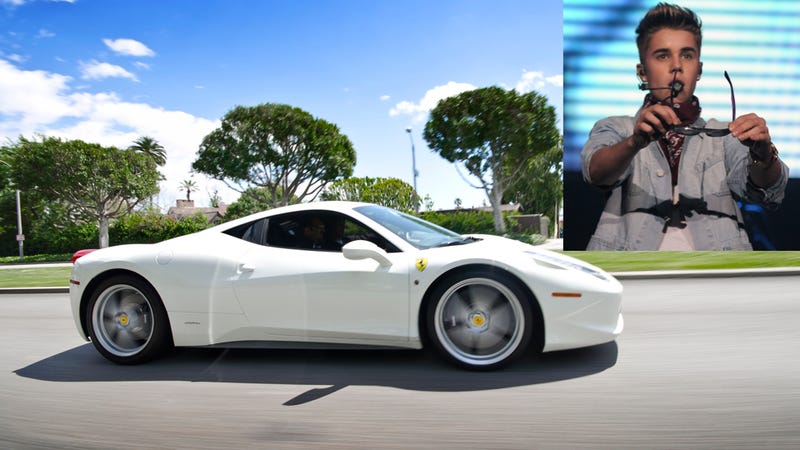 We've got some crazy news coming out of Los Angeles this evening: TMZ is reporting that a paparazzi photographer was killed in a crash while attempting to snap photos of Justin Bieber's Ferrari.
The gossip website, citing unnamed law enforcement sources, says that Bieber's white Ferrari was pulled over for a "routine traffic stop" near the Getty Center. A photographer who was following it attempted to snap some pics of the scene when officers told him to step back because the situation was unsafe. That's when the photog was hit by an oncoming vehicle, they say.
TMZ notes that the Canadian teen sensation was not driving the Ferrari when this took place, or in it at all. They say a friend of his was driving the car, and another friend was riding shotgun. The name and age of the deceased photographer was not released.
Bieber has been seen around town in a white 458 Italia (but not the one pictured above) as well as a chrome Fisker Karma.