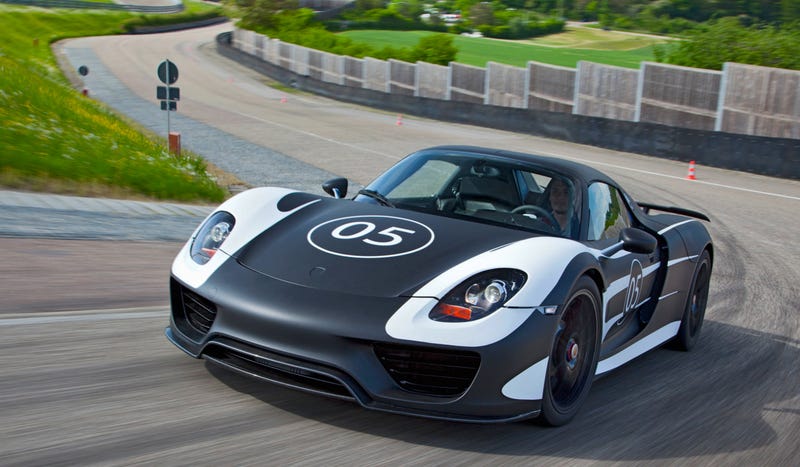 (The Porsche 918 is still a prototype, but now some outsiders are getting rides. Bob Rouleau from Rennlist got a chance to ride in the car earlier in December. We're not jealous. At all. - Ed.)
I was fortunate to be invited to the 918 event at Barber Motorsports Park this past week. The Porsche 918 Spyder is still a prototype but many of the important elements are production ready. Note that a number of things I describe may be tweaked when the production car is finalized. We'll have a wait a while for true specifications to be finalized. So with that in mind here's what I learned.
What is the 918?
It's a supercar. It has already done the North Loop in 7:12 seconds from a standing start... in traffic! The car was not being driven by one of the factory hot shoes, rather the guy who tests tires. Speculation is that in the hands of Walter Rohrl we'll see 7:10. That's 20 seconds faster than the Carrera GT!