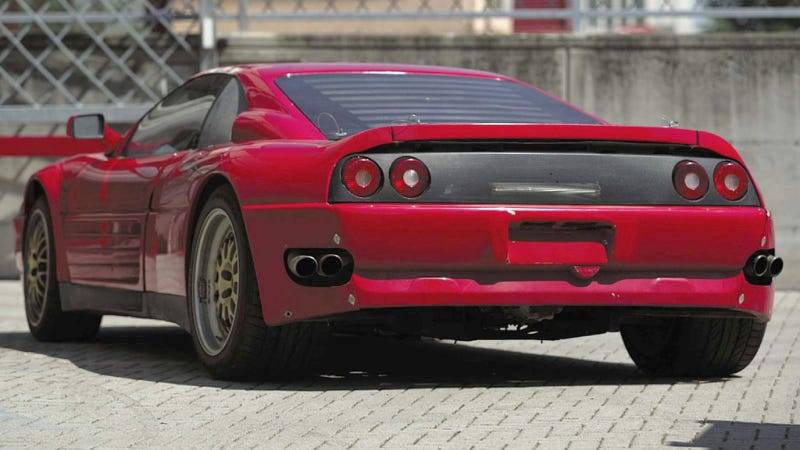 Back in the late 1990s Ferrari was recovering from the disappointment that was the F50 by developing something better: The Enzo.
Before it went on sale in 2003, prototypes of the Enzo started hitting the road in 2000. This morning I stumbled across one of those prototypes, and I might like the mule better than the Enzo.
As Ferrari is currently doing with the modified 458 bodies on the F70 prototypes (or possibly F150), the original Enzo wore the skin of a 348, one of Ferrari's less-loved V8 models. The 348 came from a time when Ferrari thought everyone wanted gigantic door vents and assumed that the Testarossa's look was actually a good one.