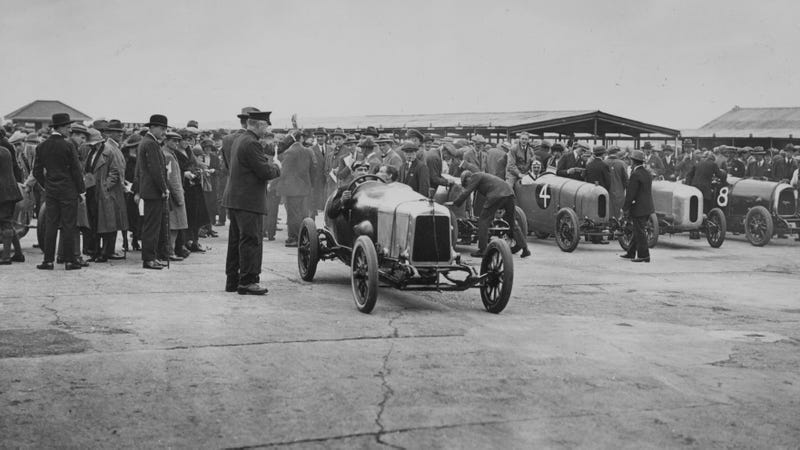 Henry Ford famously said that "auto racing began 5 minutes after the second car was built". While he was probably right, it definitely started before he build his second Quadricycle in 1898, featuring chain drive and a whopping 20 mph top speed.
It was in Europe where all the fun began, but the United States was not far behind, with the first race held in Chicago in 1895. Six cars entered this Chicago Times-Herald sponsored event, and a Duryea motorized wagon took the victory.
In the first forty years, motor racing went from steam powered death traps to even bigger ones with a thousand horsepower thanks to some aircraft engines. There was a lot to see...
The first is always special
The first officially organized race was on April 28, 1887. It was set up by Monsieur Fossier, the chief editor of Paris publication Le Vélocipède. At that time, even these big wheeled bicycles were pretty modern, since they were only invented in the 1860s. The race ran from Neuilly to Versailles, a distance of only 1.2 miles. The winner was Georges Bouton of the De Dion-Bouton company with his steam quadricycle, but since him and his partner, Count de Dion were the only contenders, it was hardly a glorious victory.