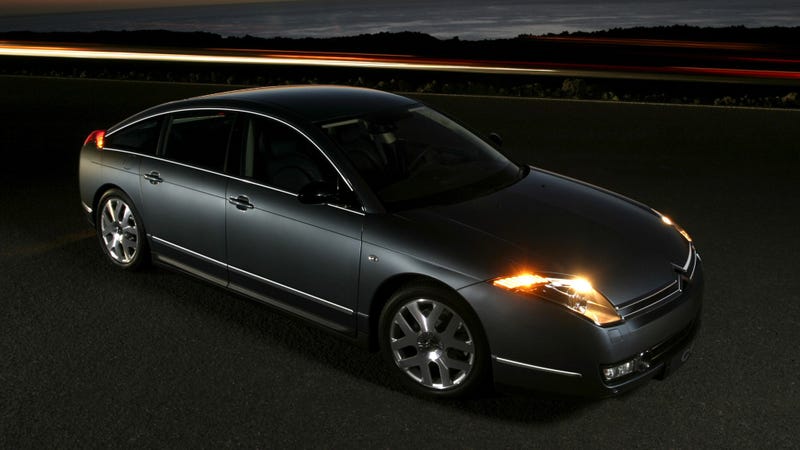 This Wednesday, Citroën will end the production of its executive saloon, the weird and wonderful C6. The 250 people working on that line will be transferred to other tasks, but it will also result in the Mulhouse factory stopping completely for two days this month. In the long run, PSA is planning to fire 11,200 people by 2014.
The C6's death shouldn't come as a surprise. It's seven years old now, and while it was great that it made it into production, it was never even close to the sales expectations of 20,000 per year. It's best result was 7,600 in 2007, but this year, they managed to sell less than a thousand. It had to go.
It's a shame, because the C6 is a fantastic car. You can trust Citroën to make a luxury model. The DS was the most advanced thing on four wheels in its time, even with the old engine they had to use in order to cut back on development costs. It was so good that one managed to save the French president's life! After that, the Maserati-engined SM was so well engineered you could use it Alaska if you wanted, even if the four-door version called Opéra turned out too be a financial disaster.