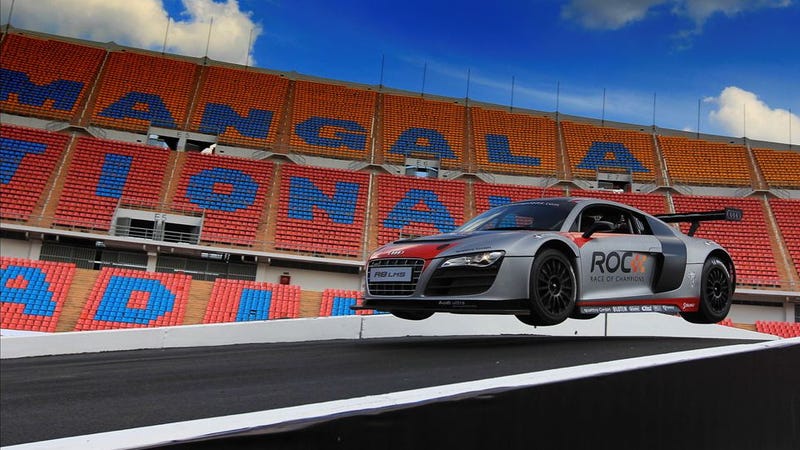 In standard sports like golf and tennis and boxing — just as it is with road bowling and beer pong and "hairiest back" — it's not hard to determine who is the best in the world. Or the hairiest, as it were.
In motorsports, with its various series and variety of cars — some with fenders, some without, some that go on dirt, some on pavement, some with two wheels — crowning a "champion of champions" was once a matter of speculation, bar fights and broken noses.
These days, we have the Race of Champions. It's happening this weekend, and if you're in the U.S., you can watch it with us on YouTube.com/DRIVE and right here on Jalopnik on Saturday and Sunday at 7:00pm ET. Why should you watch it? Let's take a look at what's happening.
What is the Race of Champions?

In 1988, rally legend Michèle Mouton teamed up with events production company IMP to throw the first Race of Champions in Paris.