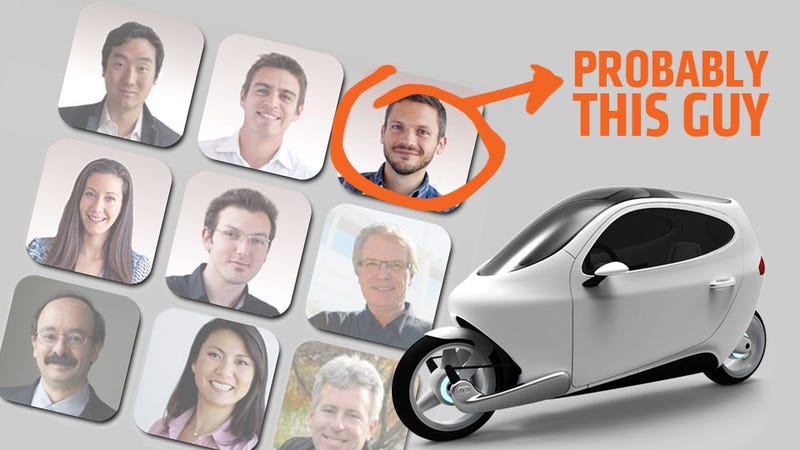 Dear Marketing People at Lit Motors and marketing people everywhere,
Stop.
Right now, whatever you're doing, just stop. Let that laptop just clatter to the ground. Get your hands where I can see them. That means you, numbnuts. I need to stop you before you completely destroy what could be a pretty exciting vehicle.
See, I saw that sponsored post in The Atlantic talking about your company, and the interesting, gyroscopically-stabilized, two-weel electric enclosed motorcycle you're making. It looks like it could be something pretty cool— Benz toyed with a similar idea in the 90s with their Life-Jet, and there've been other similar ideas, but your implementation does seem promising.
But then you did the hip marketing thing and called your innovative new vehicle a "smartphone." STOP.
Okay, you called it a "rolling smart phone" which really isn't any better. Look, here's a picture from your website in case you forgot:
You've got to realize that whenever someone is trying to market to "Gen Y" or whatever you're calling them, and they start comparing things to smartphones, it's the equivalent of the cool youth deacon coming to talk to a church group of kids, turning his chair backwards, and telling them he's there to "rap at you about an awesome dude named "J.C." It's awful.
I know it's hard to get the youngs to buy cars now— I've wondered about it as well. But the one thing I do know is that the last fucking thing you want to do is compare everything to smartphones. I like to think that you imagine conversations between people 18-25 sounding like this: