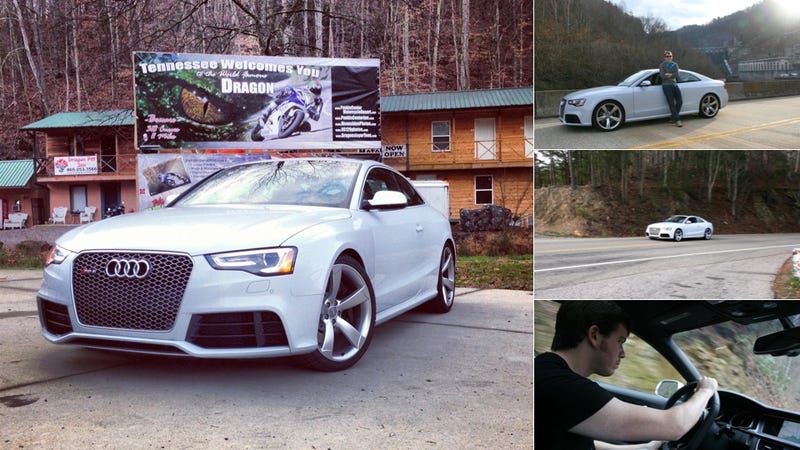 Three hundred eighteen corners. Eleven miles. Two states. Practically zero guard rails. Highway 129, also known as the Tail of the Dragon, is one of the greatest roads in all of North America.
It's also one of the most dangerous. Since it's in the middle of nowhere, it takes forever to get to a hospital. More than 24 people have been killed on the Dragon since 2000. In the summer, the Dragon is crawling with motorcycles, cars, and tractor trailers. It's a scary combination.
But in the winter, it's dead. We scarcely saw a car, leaving us plenty of room to make awful decisions.
(Full Disclosure: Audi wanted us to drive the Tail of the Dragon so bad that we concocted a plan to borrow an RS5 to drive there during a drunken dinner after the Paris Motor Show. They also gave me Audi branded sunscreen, mugs, and hats for the journey.)
The journey begins on a Friday morning, where I set out from Washington, DC with an RS5 that I somehow coerced the folks at Audi HQ to let us have for a weekend for a trek to Atlanta. The first leg is solo as I head to pick up my boss, Matt Hardigree.