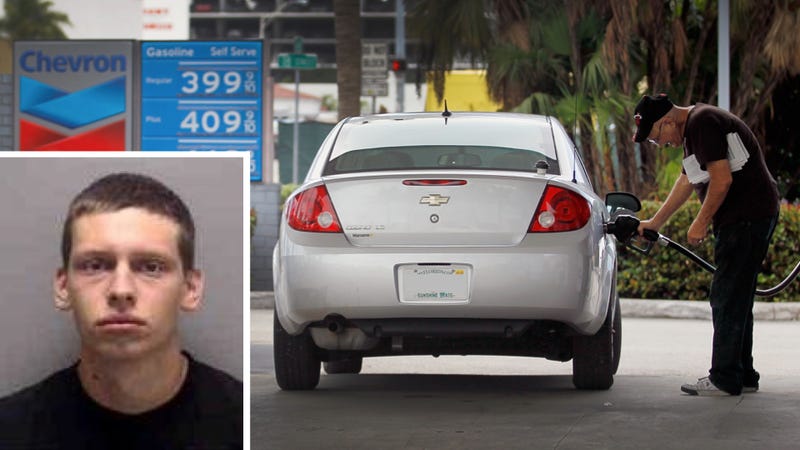 Stop the presses! A guy from Florida was arrested with his genitals hanging out! No wait, this one's different, I swear!
Cape Coral, Fla. police got a call about a partially naked man snoozing in his car at a gas station and found 19-Year-Old Miles Overway, lying peacefully, junk hanging out of his pants. "...went to go to the bathroom in my car in a cup since I have gotten. When it usually sleep with my roommate," he babbled at equally confused police officers.
There must be a chemical reaction occurring in Florida's atmosphere — something like the one that makes oil rise above water — which causes genitalia to rise above its cloth covering.