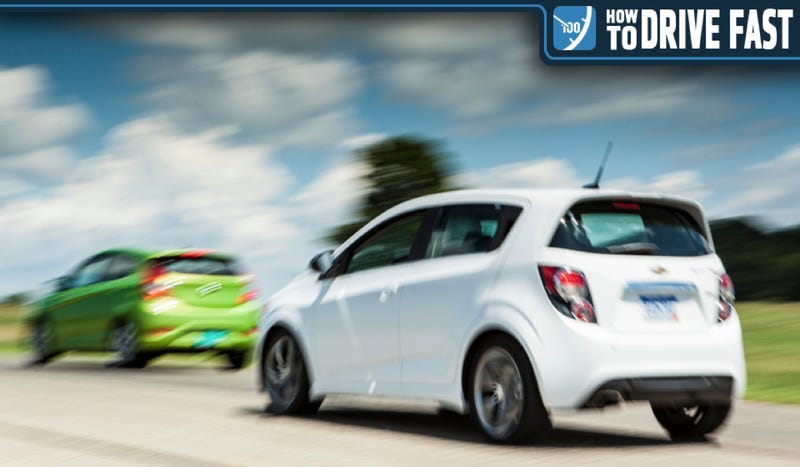 My racing career has always been about driving high performance, insanely fast, purpose-built racecars. Open-wheel bullets, such as IndyCars, have traditionally been my meat of choice. And while these machines may be some of the coolest, toughest cars to handle on Planet Earth, the techniques required to drive a production car fast can differ wildly.
This is how to get the most out of whatever it is you drive.
Writing about cars this past year has led me to track-drive a horde of different vehicles. I've raced a Hyundai Accent against a Sonic RS (in which I lost) and have even driven my all-time pinnacle track-day machine –- a Nissan Altima.