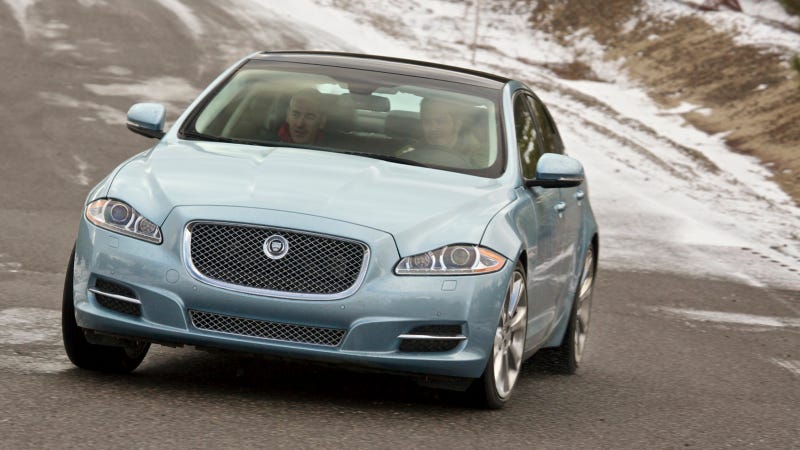 Jaguar is known as the epitome of British sporting elegance. What it isn't known for is being the epitome of all-weather performance. If you wanted to be Brittanically elegant in the wintertime, you needed a Land Rover.
But now you can have your sedan tea and crumpets even when the weather gets dodgy: Jaaaag is going all-wheel drive. I just drove it. It's pretty damn good.
(Full Disclosure: Jaguar wanted me to drive the new all-wheel drive XJ and a pre-production XF so bad that they flew me to Montreal where I received maple syrup related treats at nearly every corner along with a friendly Canadian asking if I needed anything. It's a lovely place.)
In 2013, and for the first time ever, you'll be able to get Jaguar's two sedans with an all new all-wheel drive system. The XF and XJ will pair the all-wheel drive with something else brand new: The 3.0 liter supercharged V6 that will also see duty in the upcoming F-Type.
In the XJ and XF, the new V6 makes about 340 horsepower and 330 pound feet of torque, numbers that are just shy of the current base V8. The engine note on the supercharged mill is a tad uninspiring, it sounds less V8 throaty and more high pitched whiny. It is supremely quiet, but it doesn't give me goosebumps like the XKR-S did, or even the regular XJ does.