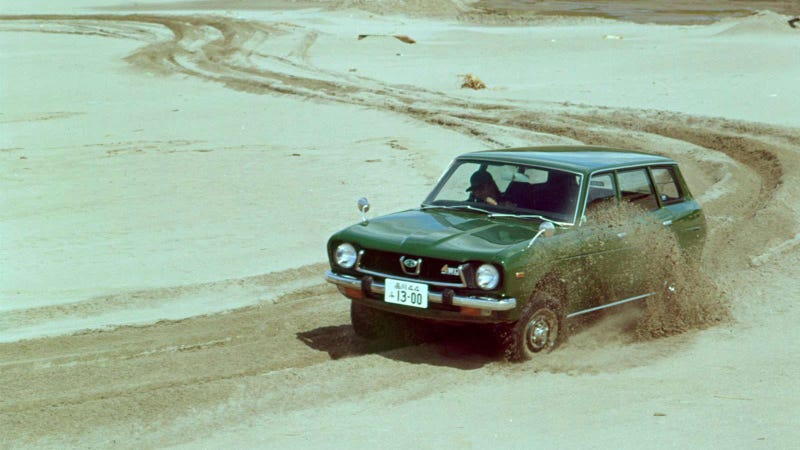 Subaru's now famous Symmetrical All-Wheel Drive is 40 years old. Contrary to what you might expect, the first couple of Subarus using it were not turbocharged racecars fighting against the mud and snow but rather affordable coupes and family cars in need of some extra grip. The Japanese company has been commited to the idea since introducing the first (optionally) AWD Leone estate in 1972.
Here's a look at some of the highlights from more than four decades of putting power down through all four tires.
Subaru BRAT, 1978
From the estate came the BRAT (an acronym for Bi-drive Recreational All-terrain Transporter), which was basicly a Leone El Camino with first a 1.6-liter, then a 1.8 liter petrol engine. The US version had extra seats in the cargo area to save on taxes. This resulted in some fatalites, but that didn't bother Ronald Reagan, who had one from 1978 until 2008.