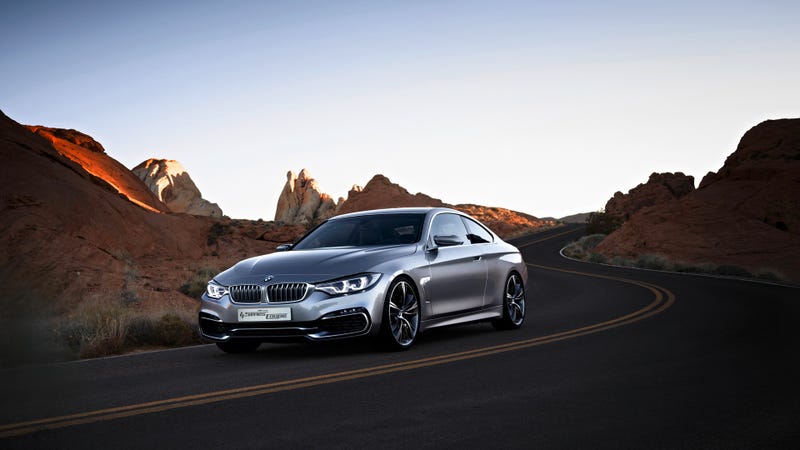 Here it is! The BMW 4 Series Coupe. Think of it as a more affordable version of the 6 Series. While officially still a Concept, we all know that is just a funny codename BMW is using for their production ready new models.
Basically, the 3 Series Coupe has grown up, and left the family to persue a new career. To replace it they've created the 4 Series. Even number = coupe (or coupe-like sedan) and odd number = sedan (or bloated crossover-type thing). Get it?
But this seems like more than just a name change. Like the 2012 BMW 335i, this new car is longer, wider and lower then the one it replaces. The design is using all the usual forms from the current BMW lineup, with a long sweeping bonnet, a much widened kidney grill, and a futuristic take on the classic round headlamps with those hexagonal LEDs. The rear wheel arches mark the widest point of the car, which makes the body look dynamic even standing still.