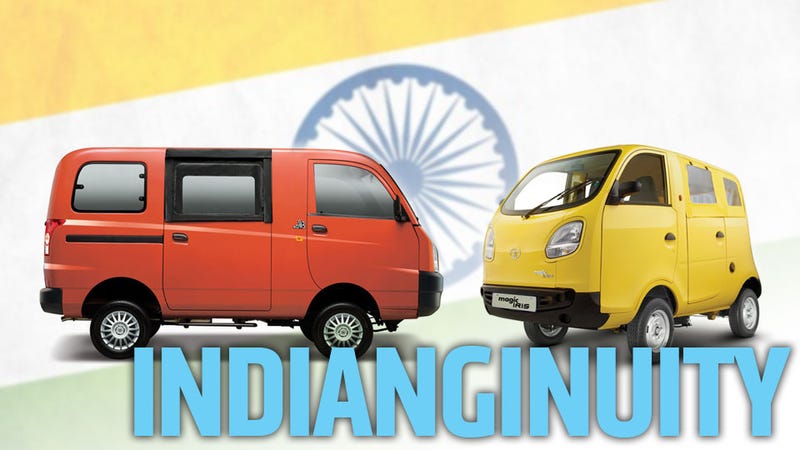 I know that's a bold statement to make in that headline there, but I mean it. I should clarify though— "interesting" does not mean "best" in any sense of the word. It's not the fastest, most advanced, most comfortable, or really any superlative (other than maybe "cheapest"). But some of the cars that are currently being built in India— the indigenous designed ones, not the license-built ones— are genuinely interesting automotive solutions to very unique Indian problems.
Throw enough money into a car and of course it'll be fast and beautiful and comfortable. Duh. Car companies are doing that every day. But build something that can handle awful roads, sip fuel, and haul whole families and craploads of cargo and sell it for under $5 grand, that's a genuinely interesting vehicle.
In fact, today's equivalents of post-war people's car legends like the original Mini, Ciitroën 2CV, Volkswagen Beetle, and (earlier) the Ford Model T are all being built today in India.
After attending the LA Auto Show last week and seeing many, many sleek, fast, wildly comfortable and advanced cars, I was a little disturbed at how much I'm taking certain things for granted. Things like stables and stables of horsepower, multiple full-color LCD displays, interior materials that teams of people have spent countless hours trying to make feel downright sensual to the touch— all these things I've come to expect in new cars.