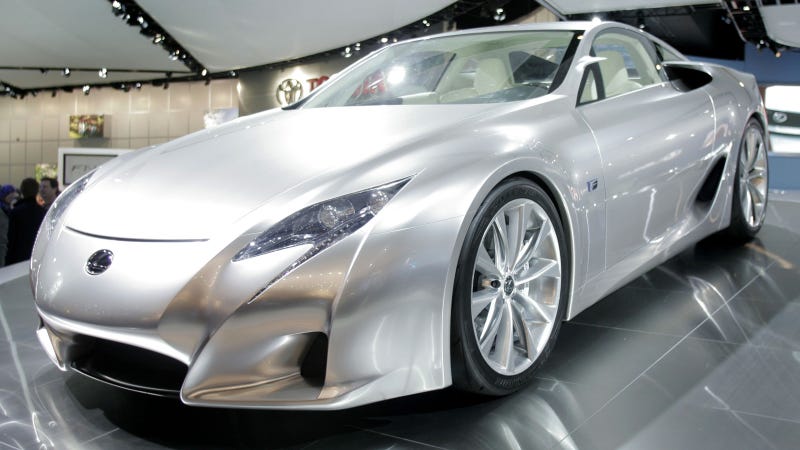 The Lexus LFA feels old. It may have only gone into production in 2010, but it was on the concept car circuit for five years before that. That's an eternity.
And that was the start of a trend. Now, automakers are milking their concept cars for all they're worth and have taken the same ones around the auto show block quite a few times. It's getting boring.
Part of the whole auto show experience is looking at the new and exciting concept cars that are only sometimes grounded in reality but show off some "Holy crap, what is that?" new technology that is just cool to talk about.
This year's LA Auto Show is decidedly lacking in any of that. In fact, a few of the concepts we're seeing have been seen ad nauseum over the last few years. Sure, they may have been given a new set of wheels, new stripes or paint colors and may have slightly altered bodies – but you can't call them new, even if they were new and exciting when they were first announced. Where's the innovation? Where's the creativity?
Here are some of the ones we saw and thought, "This again?"
---
Acura NSX Concept
It's still a nice piece of design and it is going to be built, but everyone's seen the NSX. If not at its Detroit debut, then at Geneva. Or New York. Or Paris. Or during the Super Bowl when Jerry Seinfeld wanted to buy the first one and there was so much interest it crashed the Acura website.