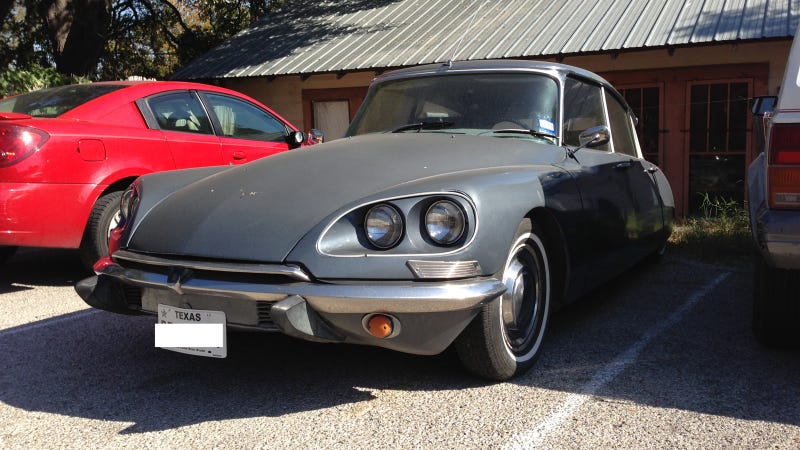 Welcome to Found Around Town, where we feature cars we find in a city where interesting ones are rare because everyone drives a Prius or rides a bicycle: Austin, Texas.
Every now and then, I start freaking out because I've run out of good cars to feature on Found Around Town. What I do in that case is go for a drive around the city's mecca of weirdness, the neighborhoods around South Congress Avenue. It's a trick that never lets me down, and it's exactly how I found this awesome Citroën DS in a parking lot earlier this week.
If there was ever a car that needed no introduction, it's the DS. We all know it and love it for its spaceship-esque looks, absurdly advanced technology for its time, president-saving tendencies and 20-year lifespan. I'm just gonna come out and say it — it's quite possible the DS is the coolest car of all time.