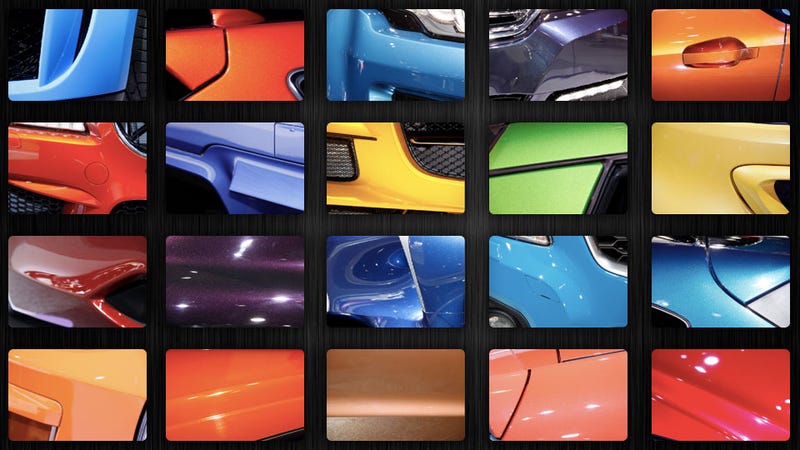 Are you near a window? Good. Is it near a road? Okay, great. Look out that window for me. If your're looking at most American roads or parking lots, chances are disappointingly good that the sea of cars you're observing, face smushed against the glass, is largely composed of neutral colors. Silvers, whites, greys, beiges, with the occasional mix of deep blues and maroons and darker reds.
It's not just what's happening outside of your window, either— a 2011 study by DuPont found that a staggering 82% of cars are non-color colors: Whites, greys, silvers, blacks, beiges.
See that grid above? Those are all new cars displayed at this year's LA Auto Show, where new paint technology and more aggressive marketing has led automakers to attempt brighter and better colors.
I told our excellent photographer Brian Williams (not that one) to go out and take some nice detail shots of cars with interesting, bold colors for me. What he came back with were the images seen above, which work best all together in that big grid.