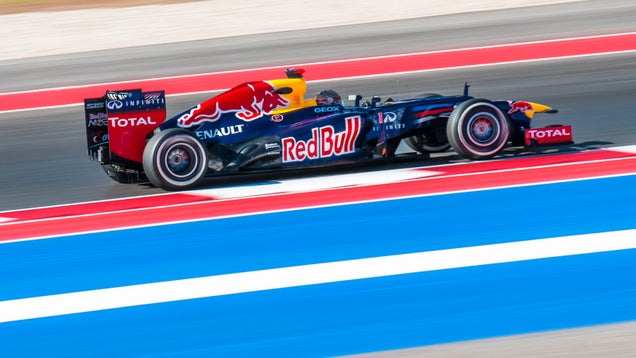 S
I'm probably not spoiling anything for you at this point by telling you that after last week's Brazilian Grand Prix, Sebastian Vettel won this year's Formula One Championship. (And if you haven't seen it yet, what's wrong with you?)
It's a pretty amazing achievement for the 25-year-old German, whose three championships in a row now put him on an equal footing with Juan Manuel Fangio and Michael Schumacher.
Our hat is off to Vettel, and that's why we're offering up this wallpaper, which comes to us from Austin photographer Jon LaChance. The shot was taken at the U.S. Grand Prix two weeks ago at Turn 5 of the Circuit of the Americas.
What was your favorite Vettel moment this season?
Photo credit Jon LaChance. Used with permission. Click here for a giganto-desktop version.