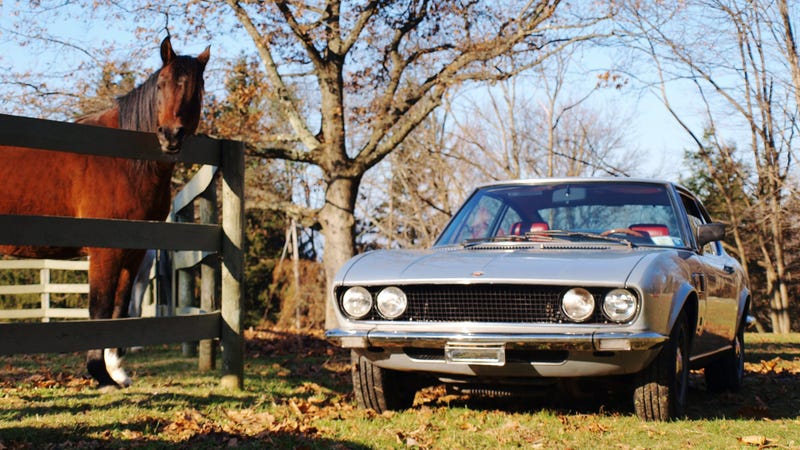 I spent my Sunday riding shotgun in a one-of-800 Ferrari in part of a million dollar convoy of the finest vintage sports cars money can buy. Here's how I did it.
Before I go on, I would like to thank Santo and Frank Spadaro, and everyone else at this drive. They were warm, kind, and welcoming in a way that extended way past letting me try and not drool over the leather interiors of their cars. They are good people.
In fact, the whole thing starts with Frank and Santo. They're the two guys who shaved my head back in June when we needed real Ferrari mechanics to handle a Ferrari-branded hair clipper. I connected with them through Mike Spinelli, Jalopnik's founder who also does work over at DRIVE now.