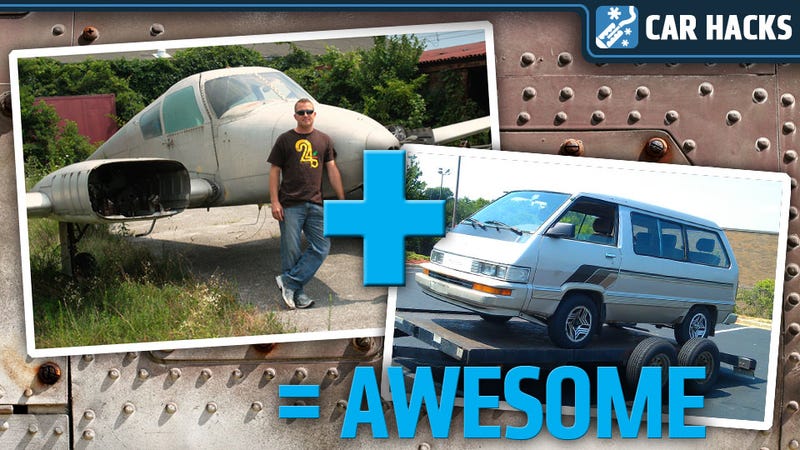 You'd think if you were sitting on a Geo Metro made into a 12-foot limo, you'd have your LeMons racing plan pretty well wrapped up. Of course, if you said that, you wouldn't be noted LeMons loon Speedycop and his Gang of Outlaws.
See, even though Jeff Bloch (the racing police officer who goes by SpeedyCop) has a perfectly insane LeMons car and more LeMons trophies and boxes of nickels than one can comfortably agitate a stick at, he had a dream. A dream to make the world's first road-racing airplane. And he's started doing it.
This is the kind of racing that can only happen at the 24 Hours of LeMons, a play on the famous French race that pits beater cars purchased for $500 or less against one another. The winner of the 24-hour endurance race isn't really the person who gets the most laps, but the most batshit design. Like a Stair Car Honda Civic.