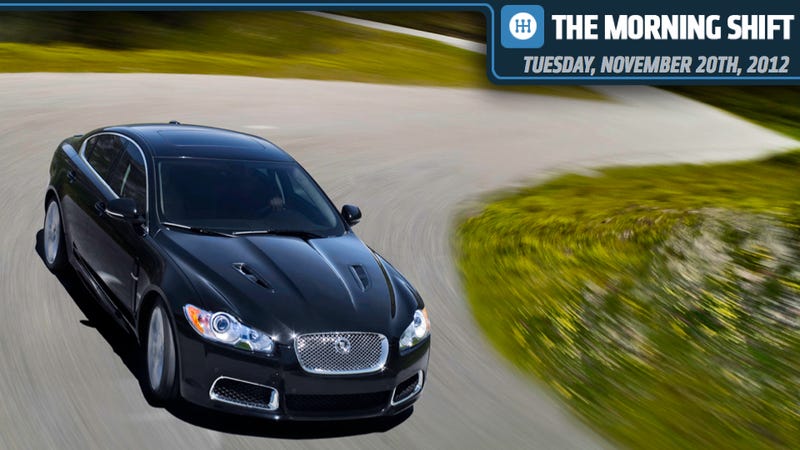 This is the Morning Shift, our one-stop daily roundup of all the auto news that's actually important — all in one place at 9:00 AM. Or, you could spend all day waiting for other sites to parcel it out to you one story at a time. Isn't your time more important?
---
1st Gear: VW's Beigekrieg Goes Red
China Car Times says Volkswagen is aiming to have more than 3,000 dealers in China by 2015. That would expand its dealership network there by about 50 percent. It currently has 1,590 dealers in 30 provinces, as well as Taiwan, selling VW, Audi and Skoda cars. By the time VW achieves this Chinese beigekrieg, it expects to sell 76 different models in China, including vehicles assembled in China and those shipped from elsewhere. VW is the top auto seller in mainland Chinese market with 21 percent, a huge lead over second place General Motors with 10 percent, according to China Car Times. VW is on a push to become the world's biggest carmaker and make Audi the world's biggest luxury brand, and it sounds like China is going to be a huge part of that plan.
---
2nd Gear: Audi Expanding Its 2014 Diesel Offerings
Meanwhile, if you missed our report yesterday, Audi is expanding its lineup of diesel engines on cars sold in the United States. Audi plans to offer 3.0-liter V6 diesel engines in the A8, A7 and A6 cars and the Q5 crossover beginning next year. The four TDI-equipped vehicles will make their debuts at the Los Angeles Auto Show next week. Audi already offers a diesel in the Q7 crossover, and the 2013 model features an updated engine. The A3 TDI has been dropped but will return with the launch of the redesigned A3 in early 2014. Audi said the diesel models will have 30 percent better fuel economy and lower carbon dioxide emissions than comparable gasoline engines. The A8 diesel goes on sale this spring and the other three models will follow next fall.