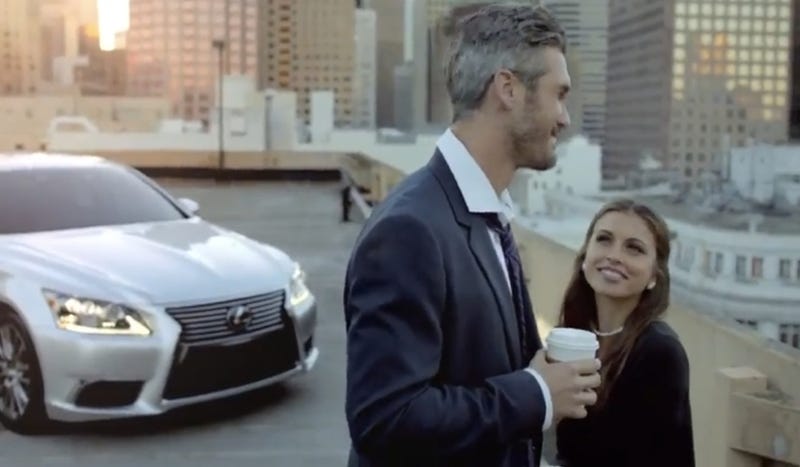 If you leave cable news on in the background while you work, like I do, there's a chance you'll see an ad for the 2013 LS. I'm not gunning to be Jalopnik's car commercial critic, but let's consider what we're seeing in this ad versus what used to be able to sell a Lexus LS.
First, the history. Lexus used to be good at selling its cars using outrageously good, potentially smug, commercials. The LS was launched in 1989 as a supremely engineered rival for the European establishment, and showed them up by being even better put together than a Mercedes or BMW. To demonstrate how smooth your engine was when revved, what better than a few champagne glasses to illustrate the point?
Fast forward, and the fifth-generation model is has more chiseled lines, and a pinched face to give it that angry look people seem to find so appealing. There's also a "sport" model in the form of the F Sport line, and a new take on an ad campaign.