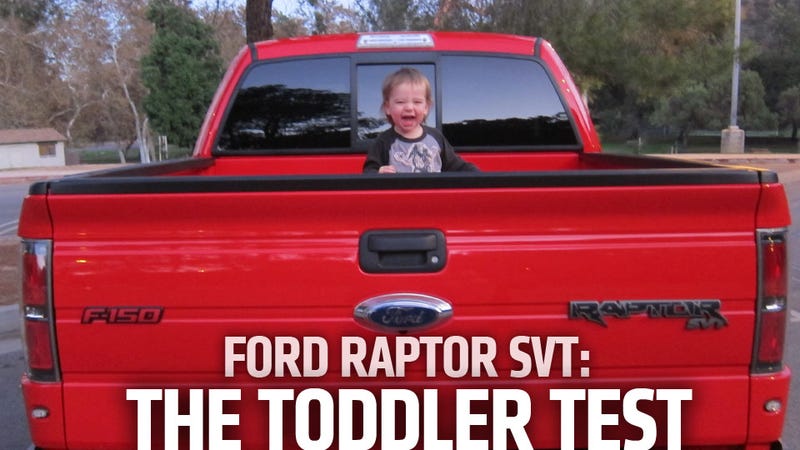 Let's just get this out of the way right up front: nobody at Ford was ever thinking about the Raptor in terms of a baby-toting car. That's absolutely fine. This is a vehicle designed for doing things off road in a flashy, loud, fun way, not puttering around town doing family things.
That also gives the truck one huge, unanticipated baby-car advantage: little kids love it, in almost a genetic way.
The 2013 Ford Raptor is absolutely not a baby car. But, despite a few pretty significant flaws, it can do the job surprisingly well, but maybe not well enough to convince the mother of your baby. But maybe. It's worth trying.