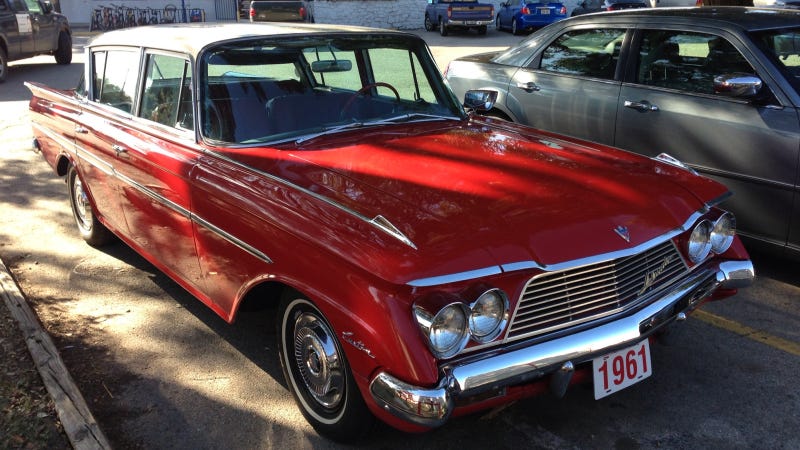 Welcome to Found Around Town, where we feature cars we find in a city where interesting ones are rare because everyone drives a Prius or rides a bicycle: Austin, Texas.
Like any good Texan, I like to squeeze off a few rounds at my local indoor firing range every now and again. So I was pleasantly surprised when I found this very pretty red 1961 AMC Ambassador by Rambler outside of the range in southwest Austin earlier this week. What a cool car.
And it's timely, too, since just last week we had the scion of former AMC president George Romney running for president, and we had a Used Car Face-Off between a Buick and an Ambassador.