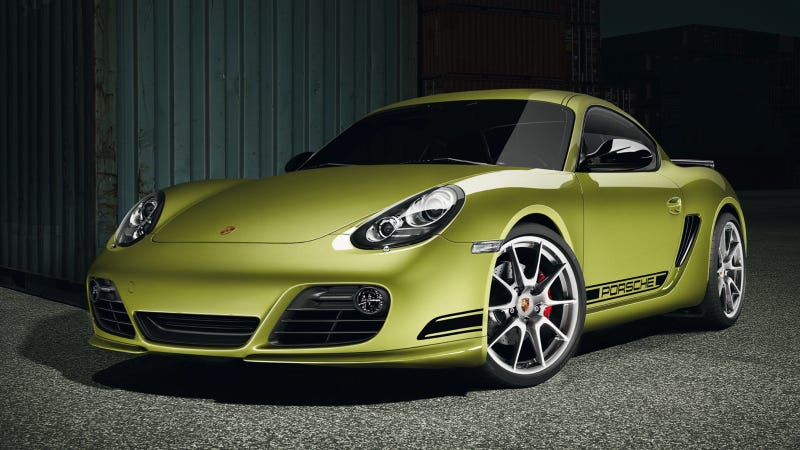 Cryptic reports have surfaced that Porsche is going to unveil a "new, small sports car" later this month at the LA Auto Show.
But what is it? A sub-Boxster? A small SUV? A V8 coupe? No way doofus! It's the new Cayman, you silly goose!
How do we know? Consider it a pretty great hunch.
Porsche has shelved plans for a smaller, sub-Boxster sports car and the Macan small SUV is not ready to make its debut yet. A production version of the Panamera Sport Turismo is still a ways off and a 928-esque Panamera Coupe isn't coming anytime soon. Their other small sports car, the Boxster has been out for nearly a year, so an all new version of that wouldn't make any sense at all.