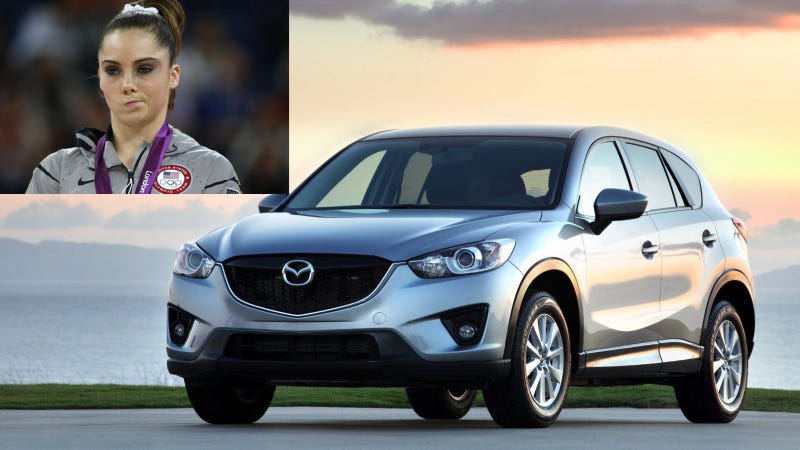 Here they are, the finalists for the honor of 2013 Green Car of the Year.
Yes, yes, this is a big honor that's usually given to hybrids or EVs or stuff like that. So what's with all of typical gas-powered cars? What's more, they're gas-powered cars that aren't remarkably more efficient than main competitors or showcase anything we haven't seen before. How green is that?
Two of the five finalists of all of the vehicles introduced this year that "underscores the evolving auto industry's increasing focus on efficiencies and tailpipe/CO2 emissions" are the Dodge Dart Aero and the Mazda CX-5. Well, the Dart is supposed to get 41 MPG on the highway and that's fine and dandy – but it's nothing too exceptional for the class. It may have a 1.4-liter turbo from the Fiat 500 Abarth, but there's nothing particularly new and amazing about that. And it's only on this special trim, not really a whole range of cars.
The Mazda? Well, that may be a good small soft-roader and all, but we've seen high MPG small crossovers before, so that's not that groundbreaking is it? Now we can debate whether or not the BMW X1 is worth 31,000 of your dollars, but it's a turbocharged, rear-drive crossover that gets 34 MPG highway, just one shy of the Mazda's. Seems more impressive that a faster, more engaging machine can be just as efficient. So why doesn't it have a chance at the title?
The Green Car of the Year committee have shot themselves in the foot before. Their 2008 winner was the Chevy Tahoe Hybrid, which yes, had a two-mode hybrid system but also had a 6-liter V8. And it was almost three tons. And it did just 20 MPG. Hybrid, yes. Green car? Hell no.
As for the other three finalists this year, the Toyota Prius C is fuel efficient, but crappy at being a car, so it shouldn't win either. Jason thought the Ford C-Max was nice, so it should have a good shot at the title.