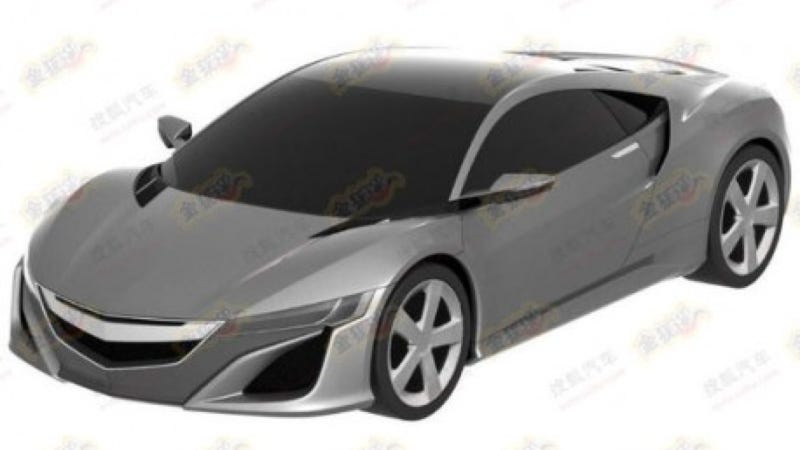 If there is one country that is famous for copyright infringement and knockoffs, it's China. That means that the Chinese patent office is not the place to put something that you want to keep secret.
Acura supposedly gave these patent drawings for the 2015 NSX to that very office. Guess what? They just leaked out.
When Acura unveiled the NSX Concept at the 2012 Detroit Auto Show, they said that the car was definitely intended for production. It would be developed by teams in America and would be on sale in a matter of three years as a 2015 model.