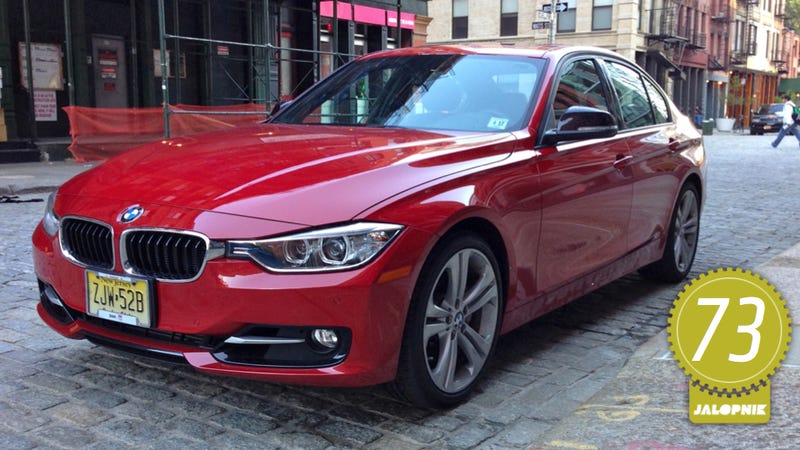 Ever since the dawn of luxury sport sedan time, the BMW 3-series has been your honors student cousin at the family Thanksgiving dinner. Audi, Mercedes, and, most recently, Cadillac have all tried to beat the 3-series at its own game, but in one way or the other, they have always come up short.
Whenever a manufacturer is developing a new luxury sport sedan, you invariably see them also testing a 3-series to try and make their cars better than the benchmark. Like us, they envy, despise, and respect their competition.
For 2012, there is a new 3-series. It's bigger. It's wider. It's luxuryer. But is it still the head of the class?
(Full Disclosure: BMW wanted me to test the 335i Sport so badly that I waited patiently for it for a few months. Then they delivered it to the office and told me to enjoy it for one Earth week.)
The Audi A4 and Mercedes C-Class may be better in certain ways, but they've never really been able to beat the 3-series overall. Audi has a lovely interior, but it's plagued by understeer. The Mercedes is a looker, but the seats are rock hard and the brakes leave a lot to be desired. It's a combination of power, style, and insanely good chassis dynamics all working in concert that put the 3er above its German friends.