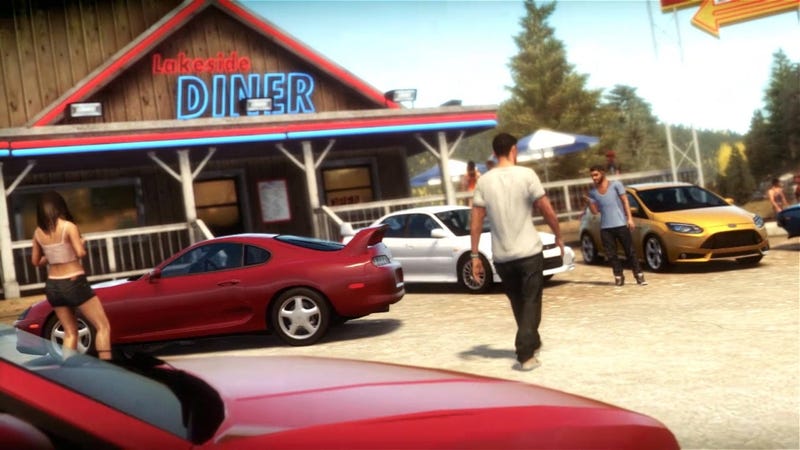 Horizon, Colorado — The console racing sim, as we know it, is rapidly approaching its natural limit. You can add more cars, different tracks, and continue to improve tire physics, but those wanting to virtually experience a race are likely to find a better chance at realism using rFactor, iRacing or any number of PC simulators paired with a custom rig.
What a console racer can offer is a lower barrier-to-entry. Plug in, connect with your friends, and start racing. Yet, until recently, most of this online racing was limited to a pursuit of faster and faster lap times. Finish a race, get kicked into a lobby, make some jokes, start again.
Fun, often competitive, but far from a reflection of car culture (or even racing culture) as we know it. That's where Forza Horizon excels. It is the first car culture racing game.
(Full Disclosure: Forza's creator Turn 10 and Jalopnik have, in the past, worked together with readers on car packs for Forza 4. This was an editorial tie-up and no money changed hands. There are no plans to do it again, though we'd be open to it and have many ideas.)
The difference between Forza Horizon and the regular Forza games is immediately apparent from the first moments. You find yourself in an SRT Viper, set to race the reigning "Horizon Festival" champion to the gate. Then, all of a sudden, you're transferred to a group of people sitting around their cars.