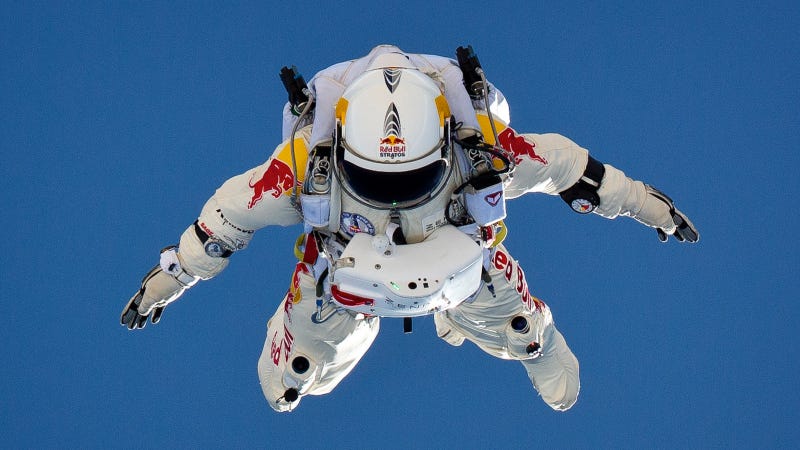 On Tuesday, October 9th, Felix Baumgartner will participate in the final stage of the Red Bull Stratos project, the highest sky diving mission in history.
He'll be jumping from 23 MILES above Roswell, New Mexico, which is enough to consider this a space jump. This is what you need to know.
What's the deal with this stratos jump?


Red Bull is known for its sponsorship of extreme sports around the world. The stratos jump might just be the most audacious thing they've attempted. Basically, a huge helium balloon with a space capsule attached will rise to 120,000 feet, and a man, Felix Baumgartner, will then jump out of said capsule and head towards Earth. During the jump, he is expected to hit 690 MPH within 30 seconds and become the first man to break the sound barrier. Think about that for a second.
In preparation, there have been two successful jumps from 72,000 and 96,000 feet. The world record is 102,000 feet. The man who holds the 102,000 foot record, Joseph Kittinger, is actually working with Red Bull on this jump. Kittinger set the record 50 years ago. That's damn cool.