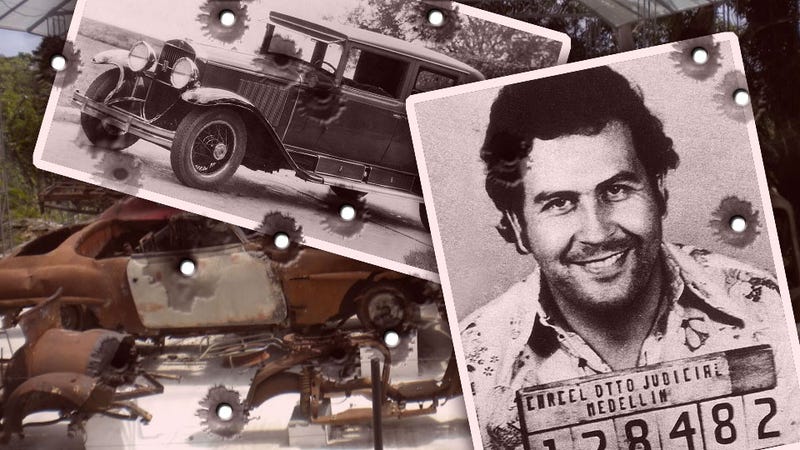 Medellín, Colombia — Forbes magazine listed 1980s Colombian cocaine kingpin Pablo Escobar as the seventh most wealthy man in the world in 1989. Even today, he still stands as one of the richest men in world history.
But not much is left of his once mighty dominion. Flanked by an algae-filled swimming pool, his crumbling, bullet perforated mansion stands as a testament to his demise, as do the burned out shells of whatever is left of his formerly impressive collection of luxury and classic cars.
It's really no surprise that el Patrón loved cars. He started his criminal career as a car thief; a poor kid from Medellín who wanted wealth and all the trappings that come with it. Once he made his billions by smuggling cocaine into the United States and other countries, Escobar bought all kinds of cars. Among them were a Porsce 356, a Mercedes 300SL roadster, the obligatory banana republic dictator Mercedes 600 limo, several Toyota Landcruisers (the quintessential Colombian drug cartel ride), a number of '20s and '30s-vintage American phaetons, and scores of motorcycles and scooters.