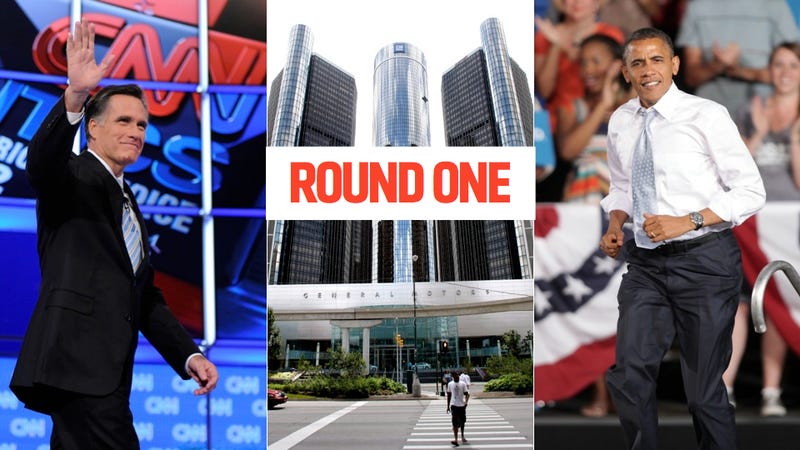 Welcome to Jalopnik's open thread for the first of the three presidential debates. All throughout the campaign, you've heard the auto industry alternatively kicked around and cuddled by Republican Mitt Romney and Democrat Barack Obama. Tonight, starting at 9 pm ET in Denver, it's bound to happen again.
A few things to listen for from each candidate:
Romney is likely to invoke his dad, the late Michigan governor and cabinet secretary George Romney. He's probably going to talk about growing up in Detroit (he was born there, but was raised in upscale Bloomfield Hills). There's bound to be a question about his "Let Detroit Go Bankrupt" op-ed in The New York Times. He may even take credit for designing the bailout.