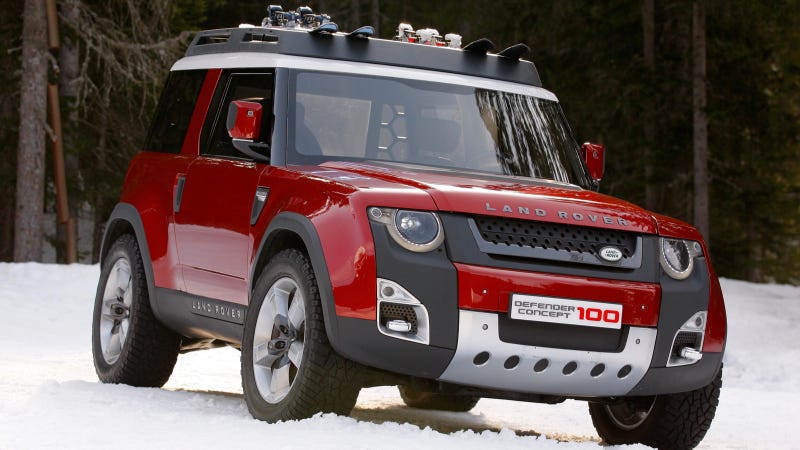 Truck lovers, your messiah is coming to America. Get ready to bow down and kneel at the temple of Land Roverdom because the Defender, yes, the Defender, is coming to America in the next generation.
The truck, which officially left the US market in the late 1990s, is basically the holy grail of off road enthusiasts around the world. The Defender has been the rugged utility truck for decades.
Now, there is a chance that the next gen truck that comes to the US will be made a little less hardcore, but we doubt that Land Rover would do something so brash as to alienate the truck's entire fanbase, including us. We'd be a-ok with something like the DC100 Concept on our shores.