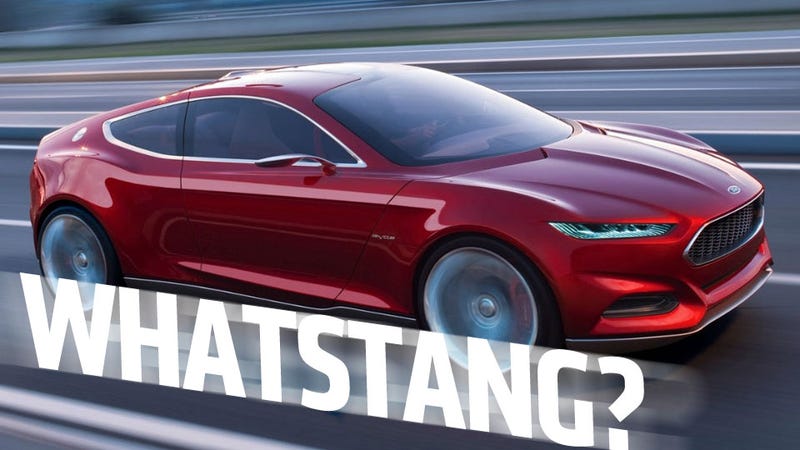 Aside from pumping fresh, piping-hot pornography right into your home, you know what else the Internet is good for? I mean, other than Jalopnik?
Delivering speculative renders and drawings of the 2014 Ford Mustang (or 2015 Mustang, or 2014.5 Mustang). Let's gather all the best ones in a single place.
Ever since everyone realized that there would be another Mustang design, the sheer number of ideas, speculations, guesses, and wishes have been converted into pixels and uploaded into the big orbiting satellite (we used to call it the Mir, when it had people) that contains the Internet.
Ford isn't talking about what the next Mustang will look like — we even have J Mays, their head of design, saying so on video, if you like your lack of information to come right from the original source — but most of us who pretend to know something think it won't be another retro-inspired take but rather look more like the Ford Evos concept.